WELCOME TO CATSKILL SALES ASSOCIATES
Warren Blumenthal/Principal Broker
Phyllis and I purchased a farm in Jeffersonville as a weekend retreat while living in Manhattan. Three years and two children later we made the move permanent and never looked back. We love the area and appreciate its great natural beauty and are eager to show you around. The Delaware River is about twelve minutes from Jeffersonville and a short few miles from the lovely and artsy river towns of the Delaware River Valley. There is plenty to see and do. We look forward to meeting with you and helping you find your dream home in the country.
I am a member of the National Association of Realtors, The New York State Association of Realtors and The Sullivan County Board of Realtors and The Sullivan County MLS. I have proudly served as a director of The Sullivan County Board Of Realtors for the past nine years. I have served as President in 2012 and 2015 and as Chairman of the Board in 2013 and 2016/2017. I have also served for eight years as a member of the Planning Board, Town of Delaware and as a director of the Sullivan County Partnership for Economic Development 2015, 2016 & 2017.
Phyllis Blumenthal/ Real Estate Sales Person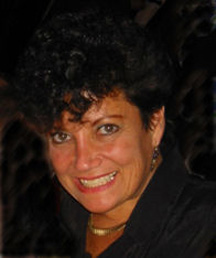 Ian Blumenthal/ Real Estate Sales Person

Being born and raised in Jeffersonville gives me a real advantage in knowing Western Sullivian County really well and a good working knowledge of all of Sullivan County. I am married with two young sons continuing our family tradition in Sullivan County New York dating back to 1919 when my great-great grandparents first moved here.
I am an avid outdoorsman and truly love the natural beauty and activities available in our area.
I am a member of the National Association of Realtors, The New York State Association of Realtors, The Sullivan County Board of Realtors, The Sullivan County MLS and am currently President-elect of The Sullivan County Board of Realtors.
I would very much like to help you find that special property or home and show you what Sullivan County has to offer.
Deborah Gorenflo/ Real Estate Sales Person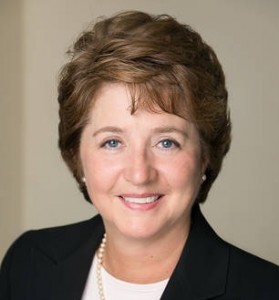 Born and raised in northeastern Ohio, Deb attended Bowling Green State University for two years before moving to Santa Monica, California in the late 1970's. There, she completed her B.S. in Business Administration from the University of California, Northridge and worked for ten years at UCLA and Hughes Aircraft Company as a Financial Analyst. After three years in Portland, Oregon, Deb relocated to Stamford, Connecticut where she obtained her real estate license and began a passionate new career.
After more than 21 years of selling real estate in Fairfield County, Connecticut, she relocated to the Catskills when her husband retired, looking for more time to enjoy the outdoors, fishing, hunting, hiking and kayaking. Deb is excited to continue her real estate career in New York and selected the Catskill Sales Associates because of their professionalism and their mission statement of providing superior service to their clients.
Whether you are selling or buying a home, you will appreciate the strong sense of service, willingness and ability to listen and sensitivity to market trends Deb applies to each real estate transaction. Her strong negotiation techniques and excellent communication skills have brought her numerous awards and customer and colleague accolades. Deb strongly believes that success is not a destination but an attitude that shows through in every facet of life.
Let Deb's professional real estate training and experience, and company resources deliver unparalleled customer service throughout the purchase or sale of your next home.
Currently a member of:
NAR – National Association of Realtors
NYSAR – New York State Association of Realtors
Sullivan County Board of Realtors
Sullivan County MLS
Roscoe Chamber of Commerce
Sullivan County Conversation Club
Women's Council of Realtors